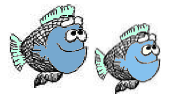 I admit it. I should've written this a few weeks ago. Now here we are with just two opportunities left to enjoy one of the best fish fry values in Ozaukee County and I'm finally letting you know that...
Tomorrow, March 8, and next week Friday, March 15, are the last two nights of St. Joseph's Fish Fry in Grafton, Wisconsin.
Not only will you receive a great meal including fish, potatoes, bread, cole slaw and dessert (while they last!) but you will also enjoy some musical entertainment and surely strike up a conversation with an old friend or maybe even meet someone new.
Be sure to check out the great raffle, too. The drawing takes place Friday, March 15, and you do not have to be present to win.
Dinner is served 4:30-7:45 p.m. and carry outs are available.
Originally posted at http://peggywester.com/st-joseph-parish-fish-fry-grafton-wisconsin-opportunities-left/
Peggy Wester
Phone: 262-370-1757
Email: pwester@realtyexecutives.com
Website: peggywester.com
Blog: peggysblog.com